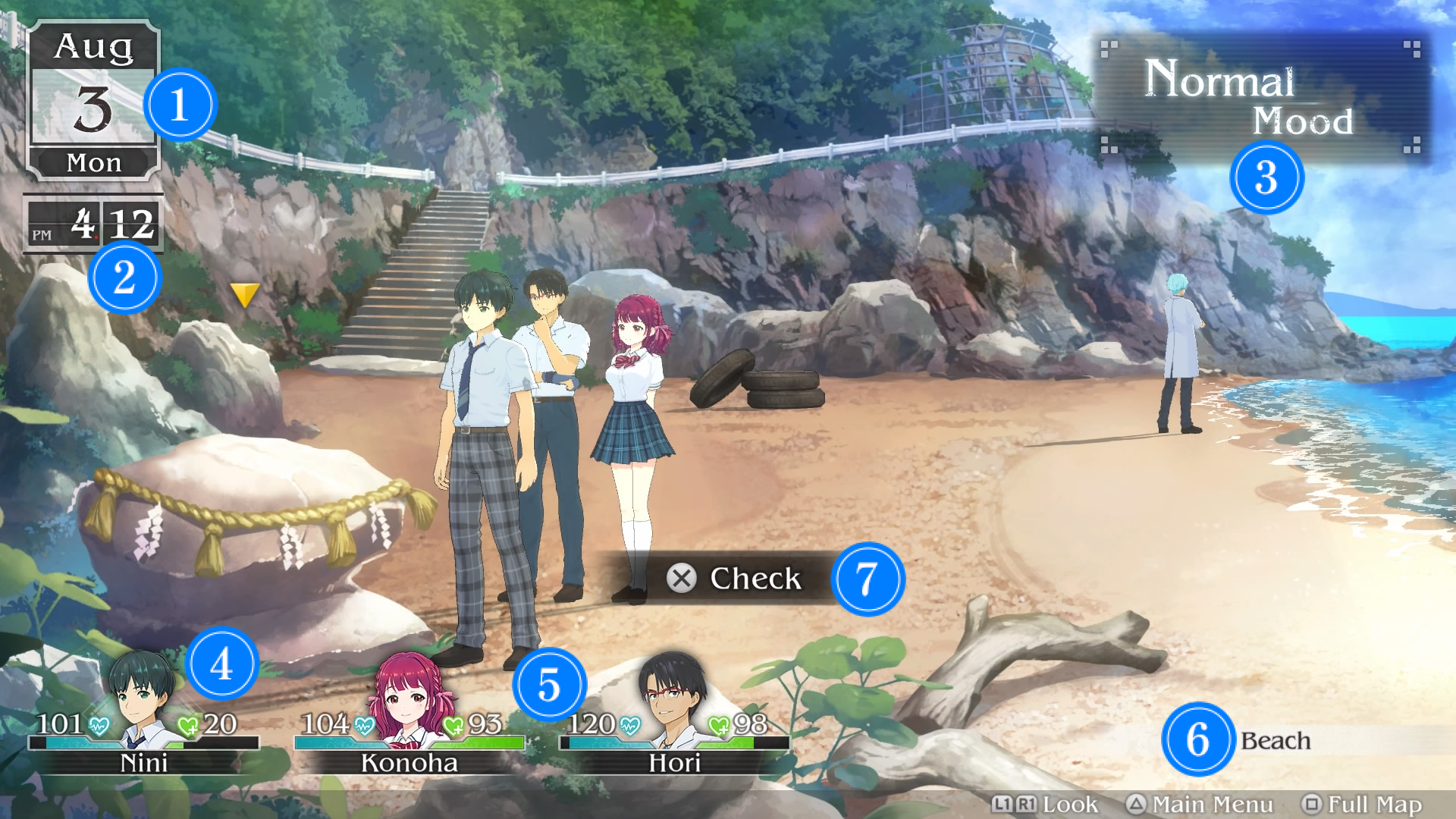 Date and Day

Current date and day of the week.

Time

The current time.

Mood

The area's current mood.

Nini's Status

Nini's Energy and Stamina.

Ally Status

Every party member's Energy and Stamina. Each portrait's expression hints at their current mood.

Map Name

Your current location.

Action

Any action you can perform with the

D

button.